Organization
Grand Lake Lodge
add bookmark
Grand Lake Lodge
Grand Lake Lodge is located in Grand Lake Stream in Downeast Maine. We have 6 cabins located on the shore of West Grand Lake. It's the perfect location for fishing, hunting, hiking, vacationing, and relaxing.
Grand Lake Lodge is your ultimate Maine getaway. Built in 1946, our 6 cabins are located on the shore of West Grand Lake in Grand Lake Stream, Maine. There are breathtaking lake views, and endless fishing, hunting, and recreational opportunities that await you. Depending on the cabin, occupancy ranges from 2-7 people. Cabins are comfortably furnished with full kitchens, and each cabin has a screened porch, picnic tables, grills, and firepits for lounging. The beds are twins, and all linens are provided. Touted for exceptional landlocked salmon and lake trout fishing, West Grand is a crown jewel you don't want to miss out on. The Lodge has boat and motor rentals, 5 docks, a boat ramp, a swimming platform, and free canoe and kayak rentals. Fishing and hunting guides are available as well. The area provides many trails for hiking, biking, and ATVing, and wildlife sightings are a regular occurrence. The cabins are located within walking distance of a tennis and basketball court, a baseball field, and a country store that has food, gifts, etc. The Grand Lake Stream fish hatchery rears landlocked salmon and brook trout, and is open to site visits by appointment (207-796-5580), and the Grand Lake Stream Historical Museum has exhibits of Native American artifacts, registered guides, canoes (including an original birch bark canoe), the Grand Lake Stream tannery, and the townspeople.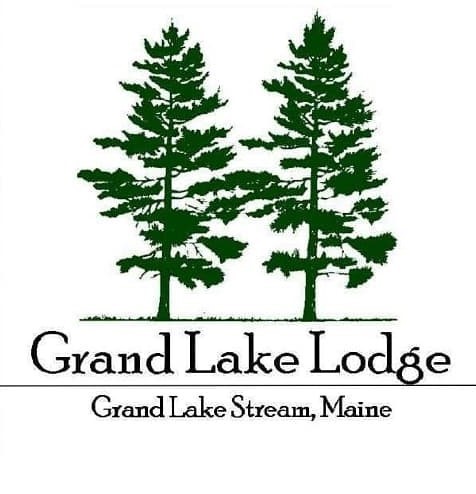 Address 86 Canal Street
Grand Lake Stream, Maine 04668
Phone 207-796-5584
Website grandlakelodgemaine.com
Payments Accepted Cash, Checks, Credit/Debit Cards
Hours We opened in April 2021 when the ice went out on West Grand Lake on the 11th, and we will be open year-round starting in the fall of 2021.