Organization
Embark Maine Tours Walking Tours Of Bath Maine
add bookmark
Embark Maine Tours - Walking Tours of Bath, Maine
Walking tours of historic Bath, Maine, the City of Ships.
History Awaits! Our immersive, interactives tours focus on the past 400+ years of the historic and quaint city of Bath, Maine, the fourth largest seaport in America during its 19th century heyday. And, just designated one of America's Best Small Towns by Smithsonian Magazine.
Take your pick! Choose your tour: City of Ships: Downtown Bath through History or A Historic Neighborhood: Homes of Sea Captains and Shipbuilders.
Learn Bath's story by walking among the charming period buildings, hearing unique stories, and uncovering hidden gems. Led by an educator, these tours offers something for everyone. You will leave with a new appreciation for Bath, local and American history, plus tips and recommendations for other local attractions in Midcoast Maine!
If none of our scheduled tours work for you, please contact us to schedule a custom tour at [email protected] or call/text 207-208-7639.
Visit our website https://www.embarkmainetours.com for more information.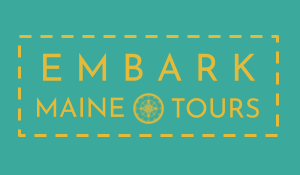 Address Downtown Bath, Maine
Bath, Maine 04530
Phone 207-208-7639
Website www.embarkmainetours.com
Payments Accepted Paypal, Venmo, Credit or Debit Card, Cash
Hours Regular tours offered June through October: -Thursdays at 5pm -Fridays at 5pm -Saturdays at 10am -Sundays at 10am Or, contact us for a custom tour or time/day.