Organization
Eagle Lake Sporting Camps
add bookmark
Eagle Lake Sporting Camps
Legendary lakeside lodging and dining in the 23,000 acre Eagle Lake Reserve
Start your tradition of memorable visits to the historic Eagle Lake Sporting Camps. Awaken to the "dawn chorus" when male birds began to sing, quietly at first, then loud and hard; and, soon every bird in earshot is singing simultaneously. You are the audience, your theater is a lakeside verandah. You are in Northern Maine an unsurpassed destination for birders and wildlife photographers.
But that's not all!
Experience the world class May salmon fishing, late-summer trophy bear hunting; fall moose, grouse, goose, and duck hunting. Join a nature tour or guided hunt at the lodge of OMM Outfitters.
Twenty mile long Eagle Lake, is one of the famous Fish River chain of lakes that stretches, in northern Maine, sixty miles through beautiful forest almost to the Canadian border, surpassing in primeval beauty and grandeur many of the better known woodlands and lakes of Maine.
The historic Lodge is located on a peninsula 7 miles up the Lake from Eagle Lake Village at the outlet of the Square Lake thoroughfare and in the midst of a 23,000 acre wilderness reserve. The view from the Camps is magnificent; lake and forest blend; ridge upon ridge looms up, until finally Three Brooks Mountain caps in the distance.
Seven year around log cabins accommodate from 2 to 10 persons, up to 40 guests. The cabins have gas lights and heat and each has a private bathroom. An additional six cabins are for three season use with shared toilet and shower facilities. All the cabins are on the frontage facing the lake and each has a broad verandah.
The Roosevelt Dining Room seats thirty. The Rough Rider Lounge has a large field-stone fireplace.
The Perfect Location for Private Business and Family Gatherings.
Call Now for Reservations: 207-444-5108 extension 2.
Bird Watching - Fishing - Hunting - Dining Menu - Photo Gallery - Rates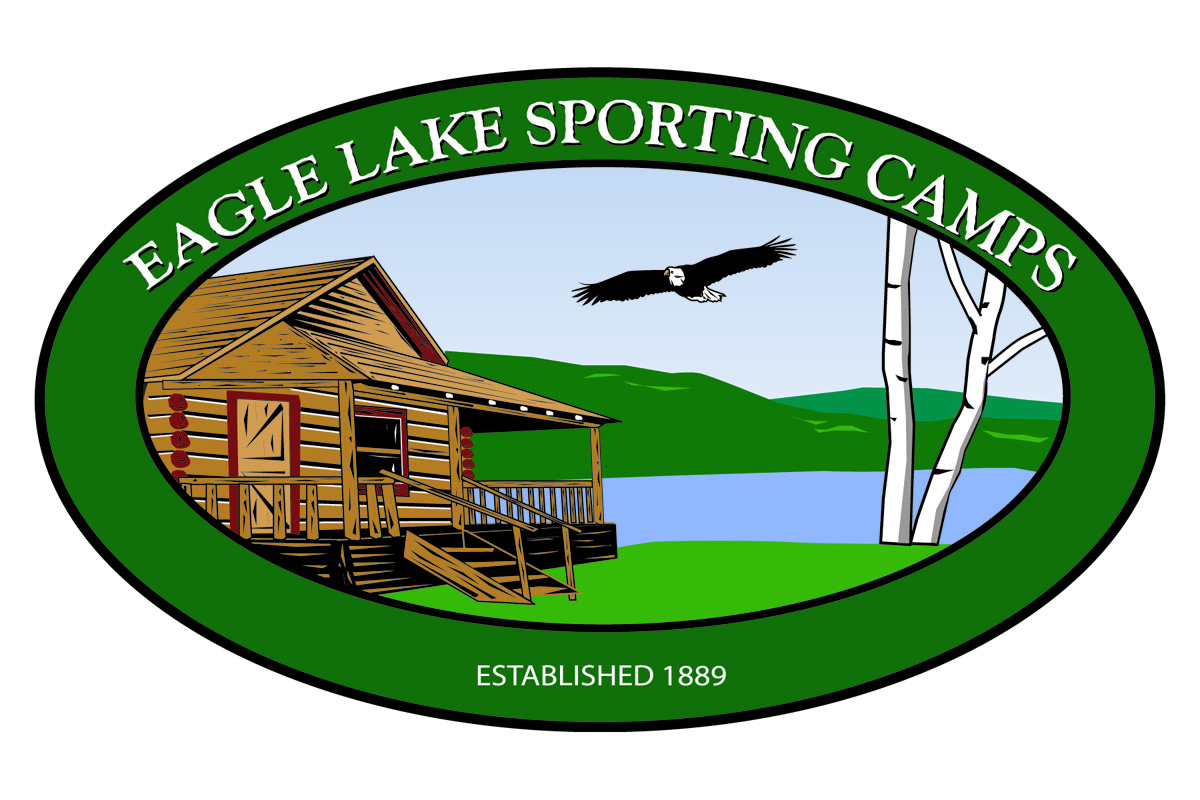 Address PO Box 249
Eagle Lake, Maine 04739
Phone (207) 444-5108
Website www.eaglelakesportingcamps.com
Payments Accepted All Major Credit Cards, e-check, and ACH accepted
Hours We are open from the end of May to the middle of November.