add bookmark
Circus Maine
Contemporary Circus Classes and Performances in a purpose built facility
We are an international group of circus professionals expanding the limits of circus arts in North America.
We are working hard to bring world-class circus to Portland, Maine – and to you. Through our Circus Maine school, and our in-house Pinion Productions, the sky is the limit when it comes to great shows and incredible training . . . we're glad you're here.
Circus Maine was formed with the mission to combine the brazen courage and time-tested technique of traditional circus arts, with the athletic expertise and emotional storytelling of contemporary circus. By harnessing the ingenuity of both traditional circus and 'cirque nouveau', Circus Maine is able to offer circus training that covers all the bases – from after-school community classes for our young circus dreamers, to a Professional Level Training Program designed to guide our experienced students toward their dream of a circus career.
Circus Maine is committed to bringing the next level of circus arts to New England. Between our comprehensive training programs and our regular world-class circus performances held right here at Thompson's Point, we are germinating the next direction of circus culture to the world at large. From private lessons with master coaches, to session classes designed to accelerate skills and build collaboration with peers, the central goal of Circus Maine is to enable students to take their training as far as their heart's desire – whether their goal is to simply build confidence, or build a career. Regular student performances, and access to coaches with strong ties to the professional circus industry, are key to the vision behind Circus Maine.
Between these walls – anything is possible.
Located in a state-of-the-art, purpose built, facility, Circus Maine hosts classes in an open and collaborative atmosphere. Beginning students may often share studio time with those in our professional training program: There are no walls to separate those who are just starting out from students who are well into their studies – and we like it that way! Sometimes, the most important learning moments happen when you simply catch a glimpse of where you want to go. In this way, our experienced students help to light the way for those who are just learning to climb.
Call it the subtle art of circus cross-germination . . .
Circus Maine houses an in-house production company known as Pinion Productions. Pinion Productions produces regular shows and performances in the Circus Maine facilities – including monthly "Circus Cabarets" as well as several yearly large-scale shows drawing ensemble casts from both the local and international circus scene.
Through its Circus Cabarets, Pinion is introducing the concept of a circus "nightclub" to Portland, with tables and high tops, where people can enjoy a close-up view of the acts, finely crafted cocktails, and perhaps even an incredible meal created by local chefs. This idea draws upon the long-established night circus cultures of Montreal and Europe, which often include elements of burlesque, and are widely recognized as an evening showcase of top-tier circus talent in an intimate setting.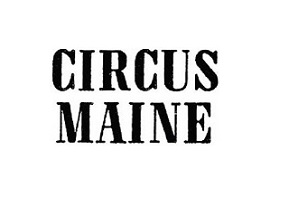 Address 4 Thompson's Point
Portland, Maine 04102
Phone 207.536.0768
Website www.circusmaine.org
Payments Accepted Yes, our classes are easily enrolled in and paid for through our website where tickets to our performances can also be purchased.
Hours A Year-Round facility that changes with the school year. Our performances are once per month all year long. Our Classes are in 3 sessions throughout the school year: Fall, Winter, Spring, and generally held between 4pm-8pm. Our Summer Camp begins the week after school releases in June and ends 2 weeks before school begins again in September. Summer Camp is an all day adventure beginning at 8 am and ending at 4pm.