Organization
Castine Kayak Adventures
add bookmark
Castine Kayak Adventures
Celebrating 25 years of Sharing Kayaking by Day and Night ~ since 1997 ~ Exploring the world by water with customized Sea Kayak Ecotour Adventures. Trips Daily: 9-12, 1-4, 10-4 and Bioluminescent & Stargazing Tours ~ Kayak Shop ~ Bike & SUP Rentals.
Sea Kayaking Adventures
We Invite YOU to Sea Kayak in Castine, Maine's beautiful, serene, island-speckled Penobscot Bay, connecting Mid Coast Maine and Downeast Maine and Acadia where time stands still but the water is alway moving. Castine Kayak offers customized sea kayaking tours and instructional clinics for beginners to experienced paddlers with top of the line equipment provided. We're located right on the water at Eaton's Wharf launching directly from our docks. Our Registered Maine Sea Kayak Guides lead small, intimate groups on exciting naturalist ecotours, exploring birding, marine sea life, wildlife, geology and Castine's rich historical past. Join us after dark for a Bioluminescent tour with our unique "Floating Planetarium" where we will point out planets and constellations and experience an unforgettable evening paddle in Castine Bay under a blanket of stars and in the midst of bioluminescent organisms of the water that swirl and light up with every stroke of your paddle. Enjoy Maine the way life should be! Everyone Deserves a good paddle! Book yours today!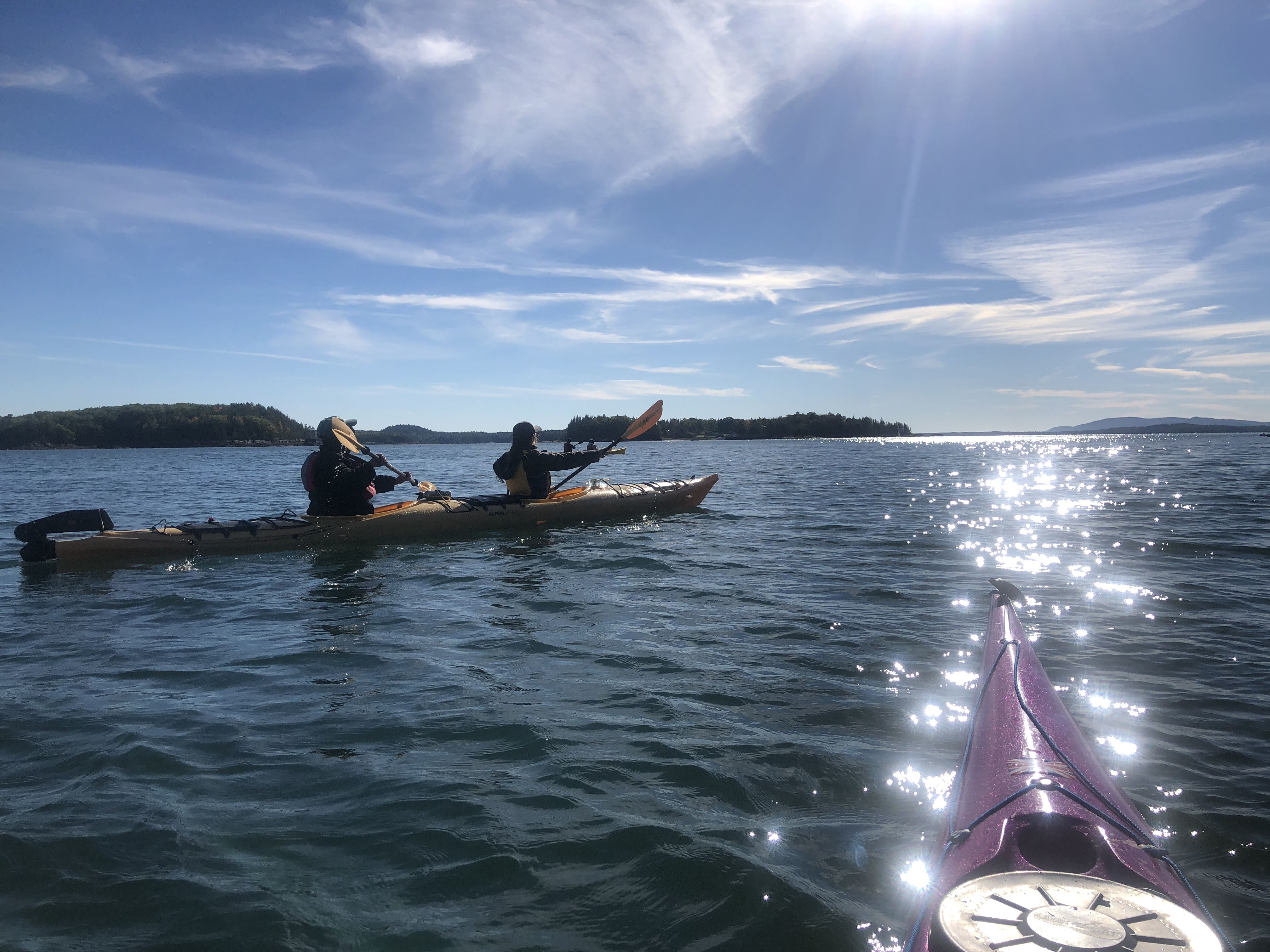 Address 17 Sea St. PO Box 703
Castine, Maine 04421
Phone 207-866-3506
Website www.castinekayak.com
Payments Accepted All
Hours Open Memorial Day Weekend- October 16 Kayak Shop: 8:00am-7pm Daily! Daily Tours: 9-12, 1-4 Half Day Full Day Tours 10-4pm Bioluminescent & Stargazing Night ToursTours approx 7:30-10:30
Local Deals
Retrieving results.