Organization
Cashmere Goat
add bookmark
Cashmere Goat
A comfortable and spacious yarn shop in Camden, Maine, offering classes & events as well as a large selection of yarns, samples, needles, buttons & accessories.
We are a spacious yarn shop in beautiful Camden, Maine. Our goal is providing a friendly, communal and helpful atmosphere where knitters of all skill levels can take the next step with their knitting.
Our shop offers a large selection of yarns including traditional wools, alpaca, cashmere, cotton and other interesting blends. Organic, hand-dyed and novelty yarns are part of the mix. We display knitted samples throughout the shop. Choose from many free and for-sale patterns. Needles, buttons and accessories round out the store.
We have a comfortable space for knitting groups, and engaging classes.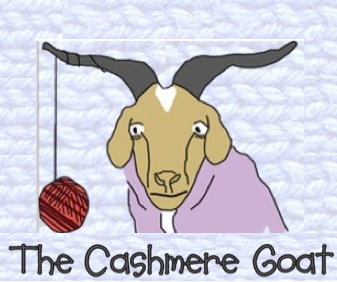 Address 20 Bayview St
Camden, Maine 04843
Phone 207-236-7236
Website www.thecashmeregoatknit.com
Payments Accepted Cash, checks, and major credit cards
Hours Tuesday thru Sat: 11:00 to 5:00 Sunday: 12:00 to 4:00 Closed Mondays