Organization
Boondocks Grille
add bookmark
Boondocks Grille
A diverse menu of steak, seafood, pasta, burgers, and bar.
Boondock's Grille open daily 11 a.m. to 8-9 p.m. (Closed Mondays).
Our menu features the best selection of choice steaks in the county with our own hand cut marinated Boonie Steak Tips, 12 oz. NY Strip, 10 oz. Rib Eye, 10 oz. Ball Sirloin and an impressive 22 oz. Porterhouse. We are also known for our fresh seafood of Deep Fried Whole Belly Clams, Ipswich Tenderloin Clams, Scallops, Haddock, Shrimp and Salmon. House made BBQ St. Louis style Pork Ribs, Burgers, Pasta dishes and Kids Meals will satisfy the entire family. Daily specials prepared by our cooks will entice the adventurous. Boondocks Grille also offers a full bar with cocktails and 8 brews on tap.
Private room for up to 30 people. Snowmobilers can find us just off ITS 81 and ITS 88.
We are also 5 miles from the Trans Canada Highway Perth Andover, Canada. Please browse through our web site and then come on down for lunch or dinner. We guarantee you won't leave hungry!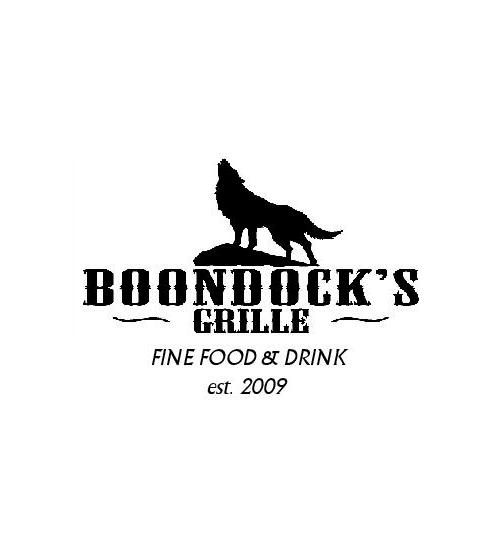 Address 294 Main Street
FORT FAIRFIELD, Maine 04742-3239
Phone 207-472-6074
Website boondocksgrille.com
Payments Accepted ALL PAYMENTS
Hours Tuesday - Thursday 11 a.m.-8 p.m. Friday & Saturday 11 a.m.-9 p.m. Sunday 11 a.m.-6 p.m. Monday Closed