Organization
Blazin Ace Glass Gallery & Smoke Shop
add bookmark
The Blazin' Ace Glass Gallery and Smoke Shop
Glass Pipes Made in Maine.
Established 2005 - The Blazin' Ace Glass Gallery - Located in Portland's historic Old Port District on Fore Street across from the Hyatt Place hotel. Voted Best Smoke Shop 2017
Sourcing locally made glass pipes, pendants, marbles, ornaments. Serving these with outstanding customer service and customer education is where we excel. Small spoon pipes , bubbler pipes, vaporizers, we carry it all and will spend the time explaining where it was made and how it works.
Frogs, Trees and stumps, Donuts, Seashells, Lobster Claws are a few of the very unique styles some of our artists shape their glass into. High end displays in a very lit and welcoming atmosphere make our store feel like a jewelry store instead of your 'old school' smoke shop.
Buy Local, Smoke Local, Stay Blazin'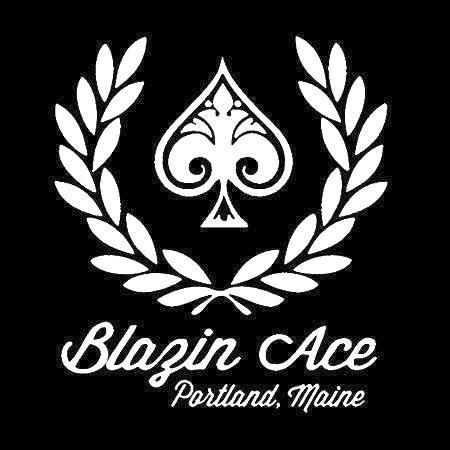 Address 432 Fore St
Portland, Maine 04101
Phone 207-871-8800
Website Blazin-Ace.ShopLightspeed.com
Payments Accepted Cash, All Major Credit Cards, Apple Pay
Hours Monday - Thursday 10am - 6pm Friday - Saturday 10am - 8pm Sunday 11am - 6pm