add bookmark
Swine & Stein Brewfest 2019
10/12/19
Gardiner's most popular event is celebrating its 10th year! The Swine & Stein Brewfest brings 20+ of Maine's best breweries, distilleries and wineries to downtown Water Street for all-day sampling. Enjoy music, games, pork fare, and other treats all day.
The 10th annual Swine & Stein brings 20+ local Maine breweries, distilleries and wineries showcasing their own favorite brews and blends and pouring them direct to you for all-day sampling. Water Street in historic downtown Gardiner transforms into an open air beer garden. A trifecta of beverage, food, and music, this event showcases the diversity and quality of Maine craft beverages.
In celebration of local Maine agriculture, restaurants and local food vendors from Gardiner and across the state will serve up a variety of delicious culinary dishes featuring local pork and other creative cuisine.
Maine bands will entertain throughout the day, and an array of unconventional games and activities encourage mingling and merriment. Featuring music from: The Pete Kilpatrick Band, Emilia Dahlin, and Calypso Soldiers.
Enjoy tastings from: Bateau Brewing, Two Gramps Brewing, Cushnoc Brewing, Sheepscot Valley Brewing Co., Black Pug Brewing, Strong Brewing, Chadwicks Craft Spirits from Doom Forest Distillery, Cellar Door Winery, Grateful Grain Brewing Co., Waterville Brewing Co., Blank Canvas Brewery, Bangor Beer Co., Sebago Lake Distillery, Mast Landing Brewing, Threshers Brewing, Tumbledown Brewing and more!!
• An exclusive VIP hour will be from 11:30am to 12:30pm, with specialty brews available exclusively during this private tasting hour. VIP tickets are $50 in advance/ $55 at the event. • General Admission begins at 12:30pm, with tickets $30 in advance/$35 at the event. • Thanks to our designated driver sponsor, State Farm Insurance, the non-drinking ticket price is just $5. • Children under 21 are free with parent. No one under 21 admitted without an adult. Beer samples will be 4oz, spirits will be 0.5oz samples and wine will be 1.5 oz samples for responsible enjoyment throughout the event. A complimentary tasting glass is included with admission.
General Admission: 12:30 pm - 5: 30 pm VIP Ticket: 11:30 am - 5:30 pm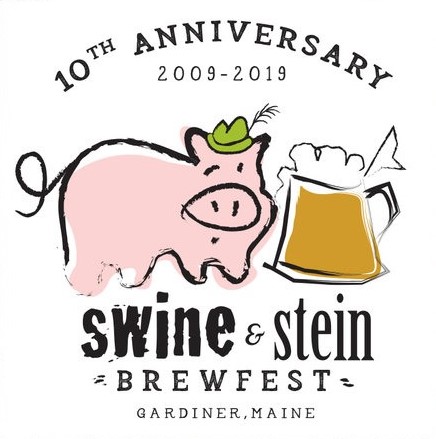 Price General Admission $30 advance ticket; VIP Ticket $50 advance ticket. Each $5 more at event.
Address 152 Water Street
Gardiner, Maine 04345
Website www.gardinermainstreet.org
Phone (207) 582-0905