add bookmark
Ski Plane Fly In
3/19/22
Fly, Ski, or snowmobile to Easton, Maine for the first annual winter fly in!
All are invited to enjoy winter in Easton, Maine. The very first Ski Plane Fly-In is coming to Russell Field and it is going to be a real cabin fever reliever.
Arrive by Plane, Ski, Snowmobile, or Drive. We will enjoy a pancake breakfast and hot dogs over the fire at lunch. Because this is the first time holding the event we encourage you to RSVP so we may get a good head count for food planning purposes. We are so excited to have you visit Maine's Aroostook County!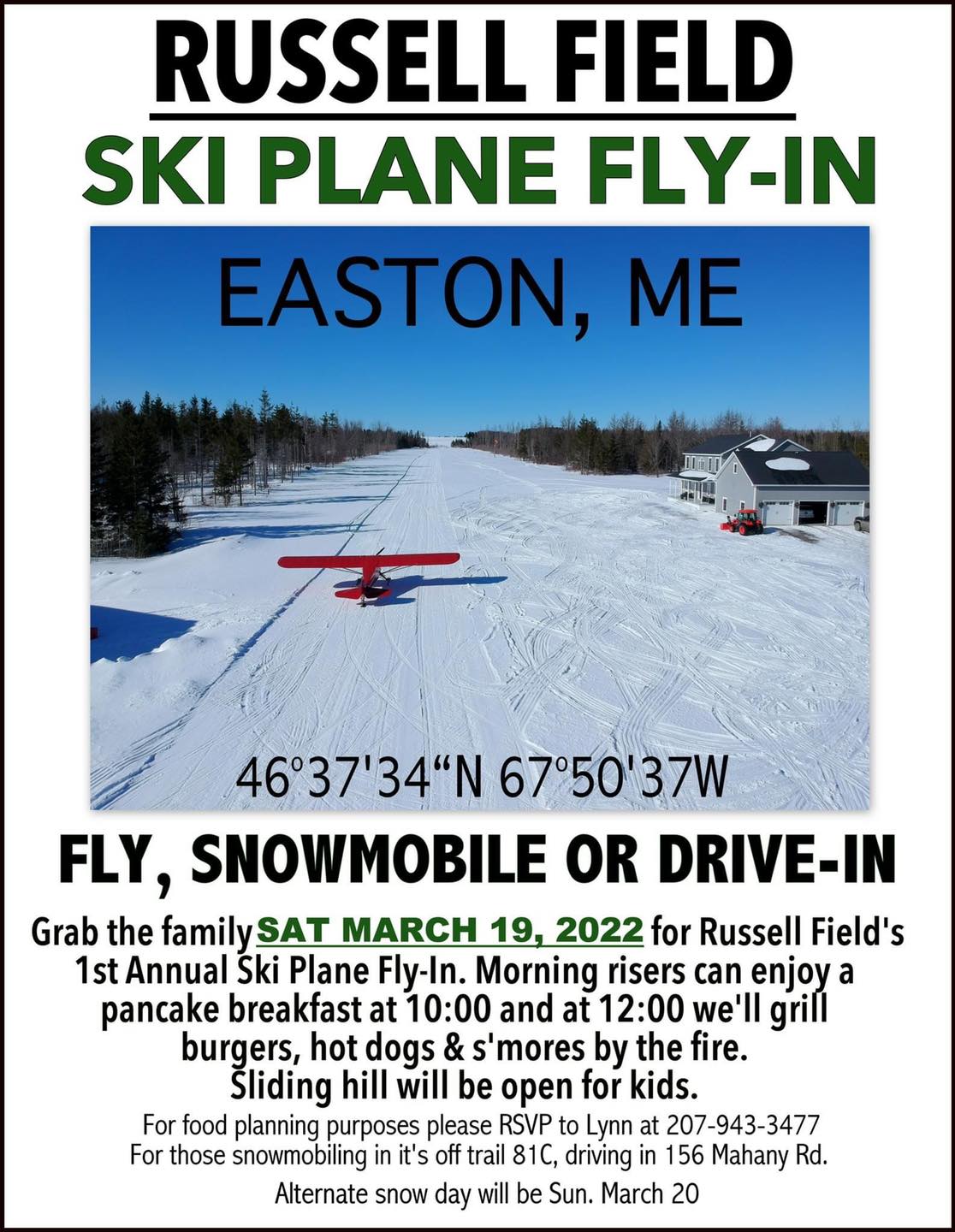 10:00AM - 5:00PM