add bookmark
Narrated City-Wide Historic Tour aboard Molly the Trolley
6/10/23 more...
7/8/23 8/12/23 9/9/23
Visit over 40 historic sites around Presque Isle aboard Molly the Trolley
Enjoy a guided tour of Presque Isle aboard Presque Isle Historical Society's popular Molly the Trolley. Tours begin and end at the Historic Fire Station, 11 Church Street, starting at 9:00 a.m. Tours last about three hours. Sites include, but are not limited to, the launch site of the Double Eagle II, a SNARK missile launch pad, one-room schoolhouses, the former Presque Isle Army Air Field, a "painted lady", and much more! Seats are limited and reservations are required. Tickets $5.00 per person. FMI, contact Presque Isle Historical Society at [email protected] or 762-1151. RAIN OR SHINE.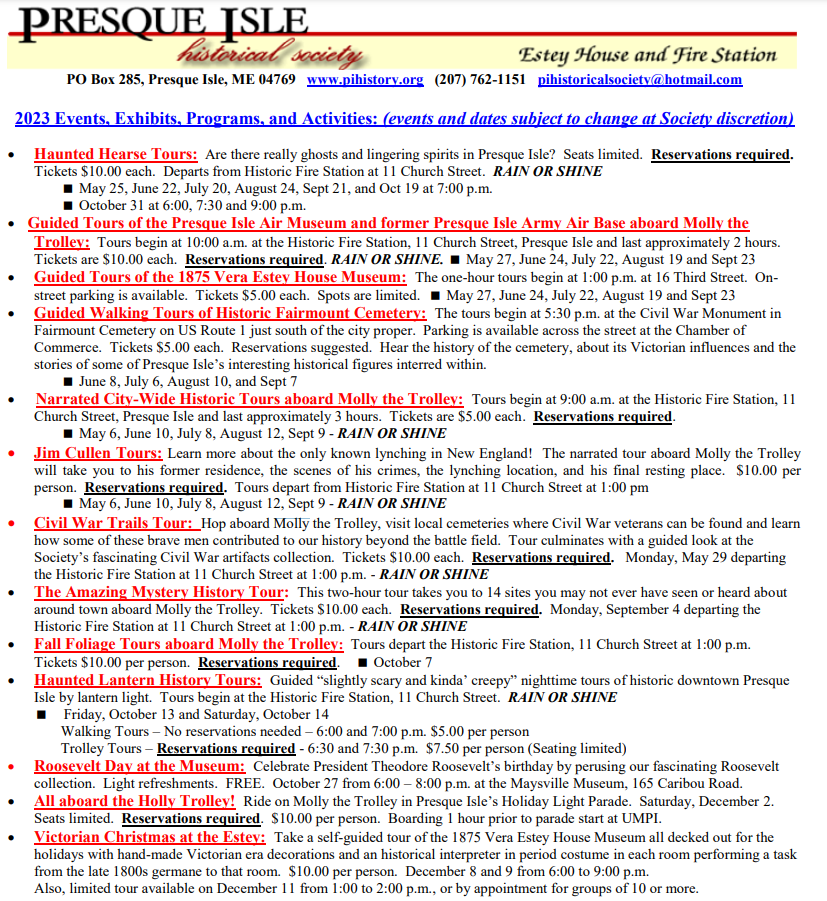 9:00 a.m.