add bookmark
Maine's Largest Ice Fishing Derby at Long Lake
1/28/23 - 1/29/23
The Tradition Continues With the 18th Annual Long Lake Ice Fishing Derby is January 28 & 29, 2023
Maine's largest annual ice fishing derby will return to St. Agatha, Maine on Jan. 28-29 for a 18th year, but with some updates including a new app to allow anglers to keep track of who's ahead.
The popular Long Lake Ice Fishing Derby saw a record 1,805 anglers and donated $18,000 to a local cancer charity last year. It draws anglers from as far away as Vermont, New Hampshire and Pennsylvania due to the size and variety of the fish the tournament offers, as well as the potential for snowmobiling in Aroostook County, derby chairperson Paul Bernier said.
Registration Form Rules & Regulation
"You're not only fishing for one breed; there are six different fish categories so there are a lot of options," Bernier said. "It's really in the dead of winter when people want to do something and a lot of these people come up with snowmobiles, fish for the weekend and snowmobile the rest of the week if they come up for a week."
Proceeds from the derby benefit the Edgar J Paradis Cancer Fund, which provides financial assistance to family members and loved ones who accompany St. John Valley cancer patients who must travel outside the area to receive treatment. The derby has contributed more than $100,000 since its inception.
Despite the tournament's name, Long Lake is only one of 10 northern Maine waterways from which anglers can catch their fish.
Derby waters are Long Lake, St. Froid Lake, Eagle Lake, Beau Lake, Carr Pond, Cross Lake, Square Lake, Glazier Lake, Portage Lake and the St. John River. Fish include togue, salmon, muskie, brook trout, cusk and perch.
Registration is available at 28 retail outlets throughout Aroostook County, and will be offered on the new app once it is launched.
Registration Outlets
Ashland
Ashland One Stop
Gateway Variety
Caribou
County Sports
First Choice Market & Deli
Cross Lake
St. Peter's Country Store
Eagle Lake
Bald Eagle, Inc.
R & M Country Store
Fort Kent
Frenchville
Frenchville Town Office
Paul's Gas, Inc.
Grand Isle
Houlton
Madawaska
Bob's Service Center
Daigle Sport Center
Central Building Supply
New Sweden
Portage
Presque Isle
St. Agatha
Lakeview Restaurant
St. Agatha Town Office
Babin's Grocery Outlet
Roy's Variety, LLC
St. Francis
Sinclair
Long Lake Sporting Club
Martin's General Store
Long Lake Camps & Lodge
Soldier Pond
Van Buren
Van Buren Tulsa
Ouellette's Trading Post
For information, visit the Long Lake Ice Fishing Derby Facebook page.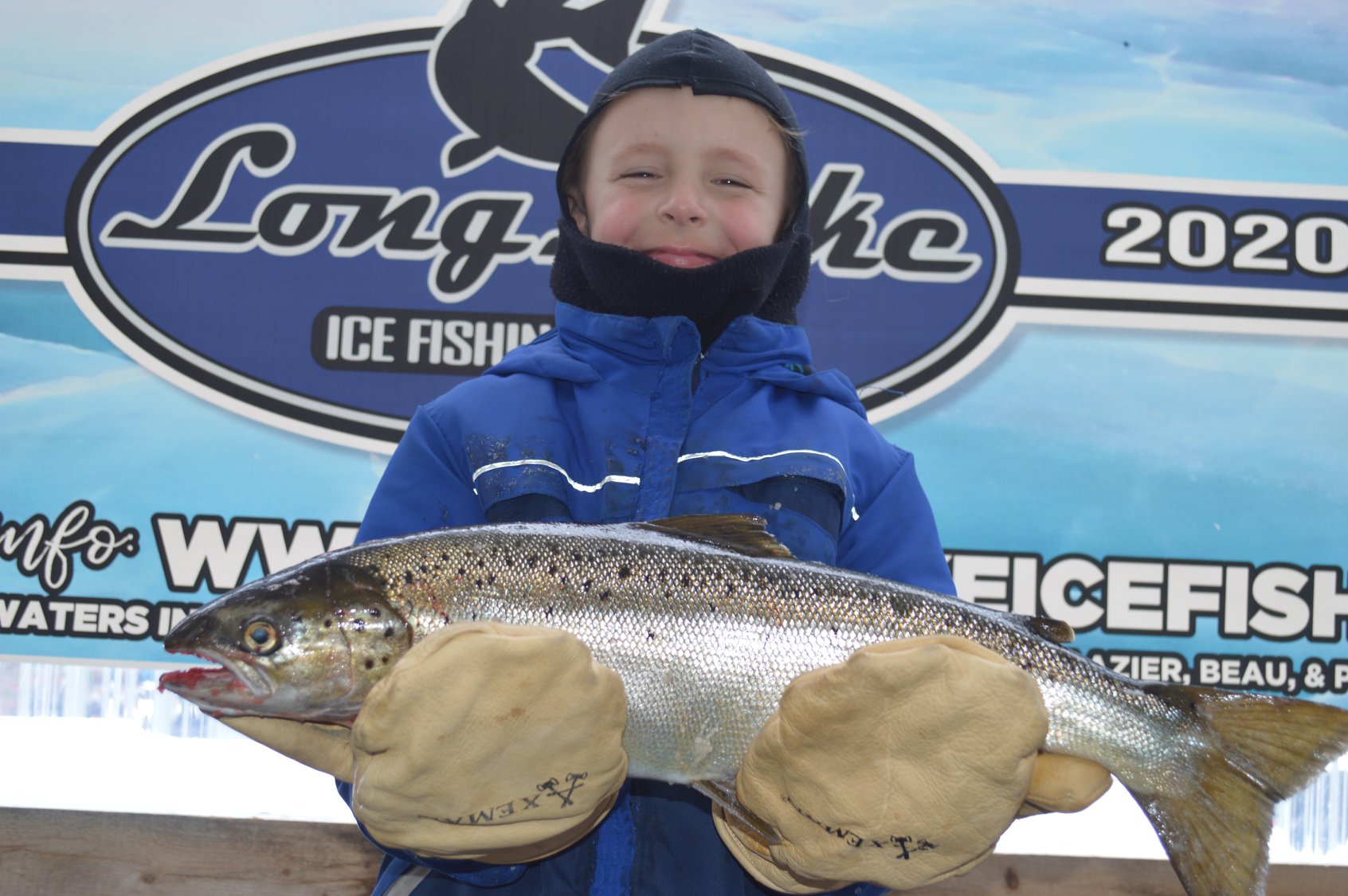 All Day