add bookmark
Maine Oyster Trail Public Launch Event
7/17/21
To celebrate the official launch of the Maine Oyster Trail, official Trail businesses are hosting a state-wide public launch event on Saturday, July 17th, 2021. Check out the events and be sure to check-in using your Oyster Passport!
Sea kayak farm tour with Alice's Awesome Adventures
A sea kayak tour with Alice's Awesome Adventures. We will paddle to an oyster farm where you will learn about oyster farming, collect oysters, paddle to an island where Master Maine Guide Alice will shuck them and give shucking lessons. You will be tasting the shucked oyster with Alice's special Alice's Awesome Adventures Maine Blueberry Mignonette sauce. Afterwards we paddle back to start. Guests must register ahead here.
Location: Mere Point Boat Launch, 15 Birch Island Road, Brunswick
Time: 9am-noon
Mere Point Oyster farm tour with Seacoast Tours of Freeport
A farm tour and boat ride from Freeport to Mere Point Oyster Co farm for shucking, slurping and fun! Activities include shucking lessons, a tour of their operations including their nursery and tumbler, enjoying oysters, and seal sightings are practically guaranteed! Guests must register in advance here.
Location: Tours depart from the South Freeport Town Wharf, 36 Main St, South Freeport
Time: 5:30-8pm
OystHERS Sea Farm at Bath Brewing Co
OystHERS Sea Farm will be at Bath Brewing Company selling freshly shucked oysters for you to enjoy. Come hungry! No pre-registration required.
Location: Bath Brewing Company, 141 Front St, Bath
Time: TBD (Bath Brewing is open from 11:30am-9pm)
The Shuck Wagon at Austin Street Brewery
The Shuck Wagon will be shucking Spartan Sea Farms oysters at Austin Street Brewery located in Portland. No pre-registration required.
Location: Austin Street Brewery, 115 Fox St, Portland
Time: 12-6pm
Waukeag Neck Oysters at Ironbound Restaurant & Inn
Frenchman Bay Oyster company will be shucking and serving Waukeag Neck oysters at Ironbound Restaurant and Inn. Visit the restaurant and enjoy oyster shucked by the farmer himself! Reservations are not required but encouraged.
Location: Ironbound Restaurant & Inn, 1513 US-1, Hancock
Time: 5-9pm
Pemaquid Oyster Co. at the HUB Farm Market & Oysteria
Check out the HUB for shucking lessons, oyster songs, oyster trivia give-a-ways, oysters served 6+ ways, Maine beers, perfect oyster pairing wines & Champagne cocktails, plus meet the farmers in person to learn more about what their day looks like! No reservations required.
Location: the HUB Farm Market & Oysteria, 1005 Bristol Rd, Bristol
Time: 11am-5pm
Oyster Tasting Cruise with Damariscotta River Cruises
This tasting cruise will include sumptuous wines (and occasional bubblies or sake) paired with the freshest Damariscotta River oysters while cruising down the River past all oyster farms, basking seals, bald eagles and other wildlife. A scenic and educational cruise with an expert local wine docent and raconteur guarantee to amuse as well as inform. If your interest is piqued, then click here to reserve your seat now!
Location: Damariscotta River Cruises, 40 Main St, Damariscotta
Time: 5-7pm
All day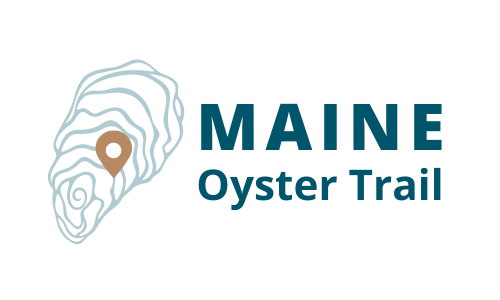 Address 15 Birch Island Road, Brunswick; 36 Main St, South Freeport; 141 Front St, Bath; 115 Fox St, Portland; 1005 Bristol Rd, Bristol; 40 Main St, Damariscotta;
Brunswick, South Freeport, Bath, Portland, Bristol, Damariscotta, Maine
Website maineoystertrail.com
Email [email protected]
Phone 207-622-0136