add bookmark
Guided Tour of the 1875 Vera Estey House Museum
5/27/23 more...
6/24/23 8/19/23 9/23/23
Guided tour of small, two-story Victorian era house with fascinating history and artifacts. Includes small exhibits.
Join Presque Isle Historical Society for a guided tour through this small, but fascinating two-story Victorian era house. Hear about its unique resident and how she played a role in local history. View interesting antique artifacts and more. PLEASE NOTE: In order to maintain the historical integrity of the house, there are no public restrooms and no elevator. 16 Third Street, Presque Isle. Tickets $5.00 per person. FMI, contact Presque Isle Historical Society at [email protected] or 762-1151. Also enjoy the gardens currently in the process of being restored as an intimate spot for weddings, reading, meditating, picnicking and more. Tours rain or shine. Reservations REQUIRED.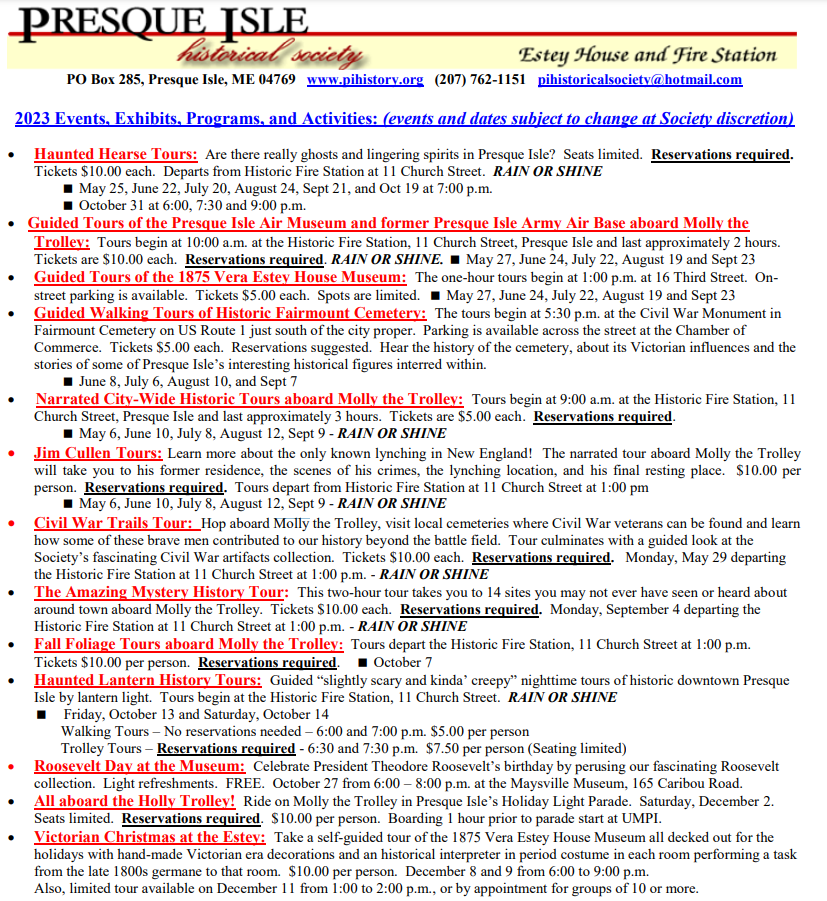 Tours begin at back door of house at 16 Third Street at 1:00 pm. Tours last about one hour.