add bookmark
Glad Midsommar Festival
6/15/23 - 6/18/23
Celebrate the Swedish Colony traditions in New Sweden, Maine!
On the weekend closest to June 21st, Swedes celebrate the summer solstice with a traditional Midsommer festival.
The New Sweden Historical Society and Stockholm Historical Society Invite you to help Sven Bondeson decorate the Midsommar Pole. Many hands make light work. Thanks, Sven, for producing the most beautiful Midsommar poles every year. Even visiting Swedes are amazed and so are we!
One of the first things you will notice are the costumes. Virtually every part of Sweden has its own folk costume, and they are well represented in the Swedish colony here in New Sweden, Maine. Ladies in long flowing dresses decorated with fine embroidery, flowers in their hair, and the men in their knickers and vests.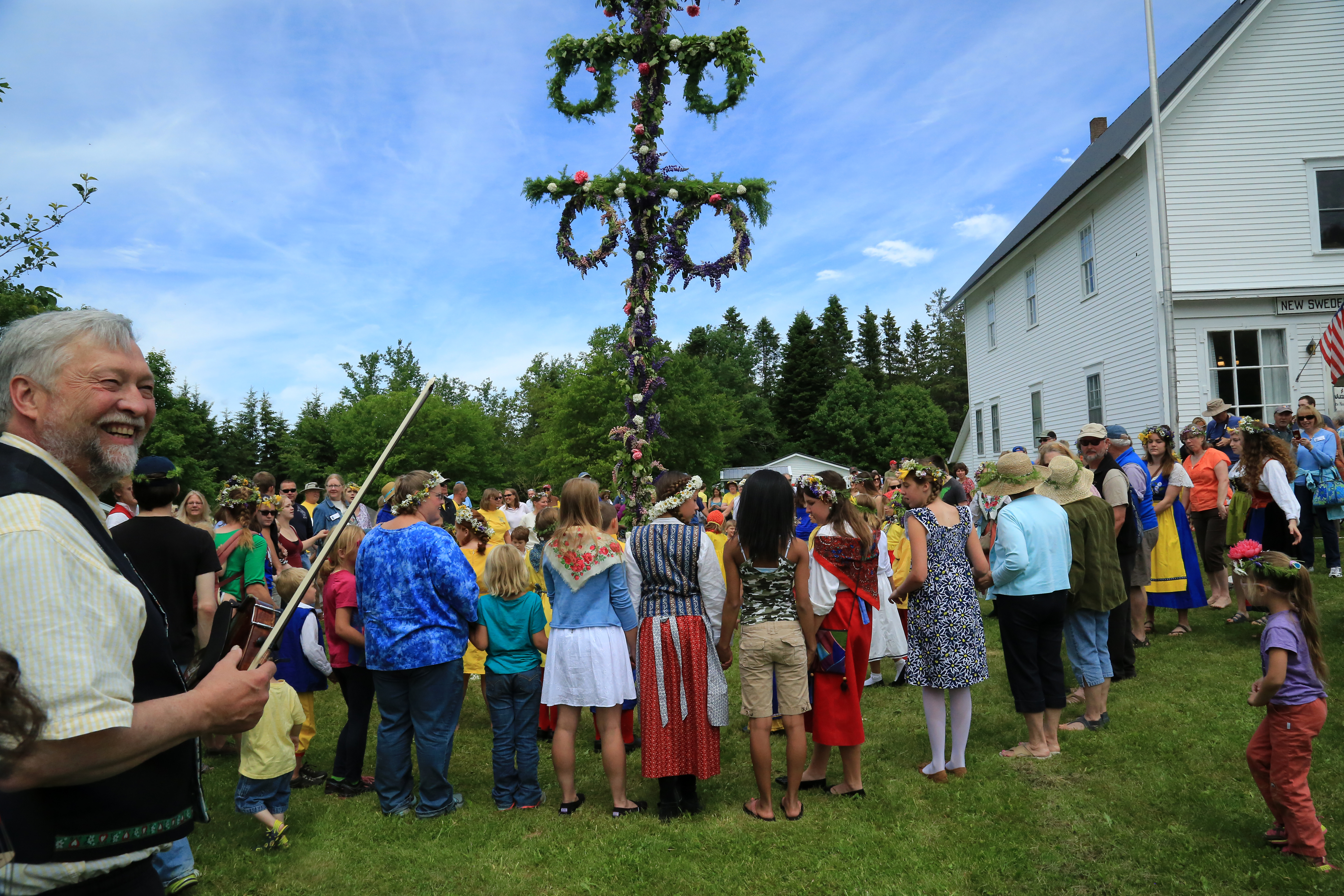 Swedes like the world to be well-ordered, so Midsommer always begins on Friday with people picking flowers to making wreaths for the girl's hair and to decorate the maypole on Saturday, which are key components in the celebrations.
The maypole is raised in Thomas Park in New Sweden, Maine accompanied with traditional music, storytelling and traditional dances ending with a traditional ring dance around the may poll which delights children and the young at heart.
The very latest event announcments are made on the New Sweden Historical Society Facebook page.
Vendors and artisans! Have you been looking for an opportunity to sell your handmade jewelry, art, or other locally-sourced products? We have great news! You can reserve a booth for $25 to feature your wonderful wares at the 2023 Midsommar Festival. Hurry though, spots are limited!
If you are interested in reserving a booth, contact Debbie Blanchette at (207) 896-5874 or at [email protected]. Debbie has asked that you leave a message if she does not answer her phone and she will get back to you in a timely manner. The last day to register is June 10th!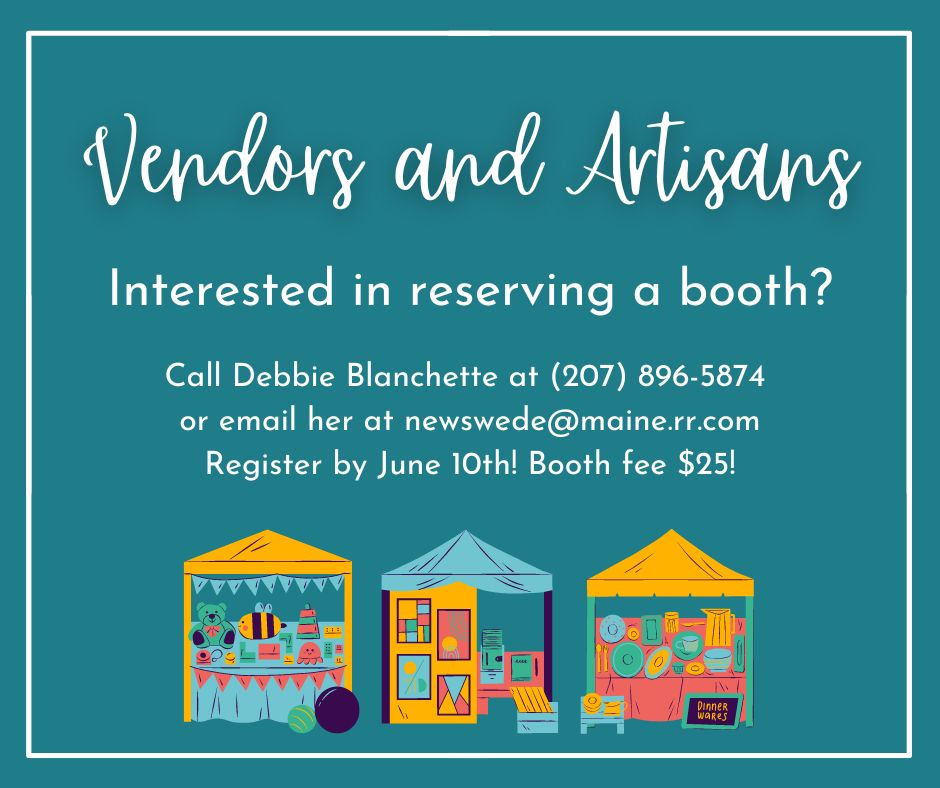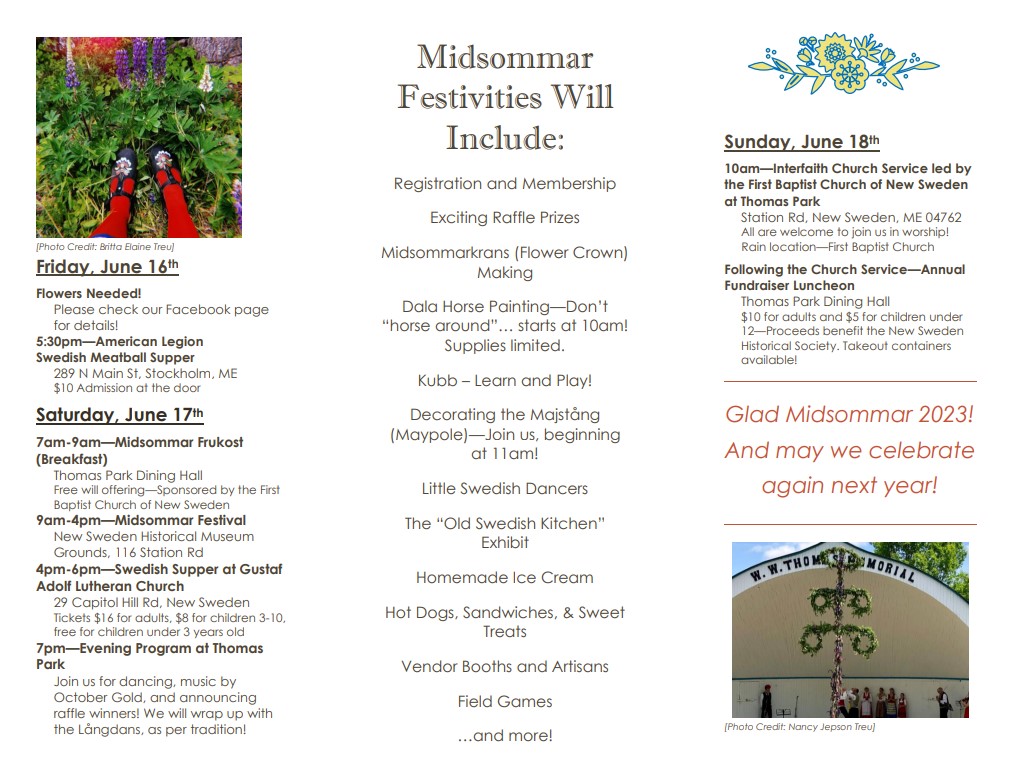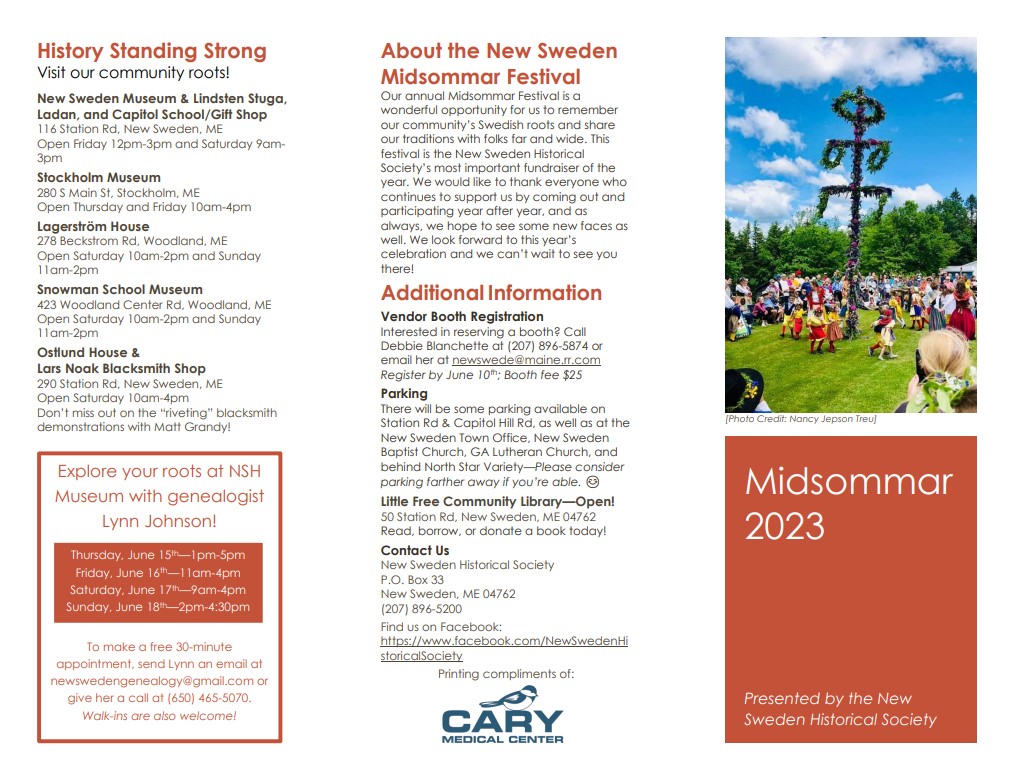 ALL DAY