Events
Fort Kent New Years
add bookmark
Fort Kent New Years Nordic Festival
12/26/21 - 12/30/21
The ninth annual New Years Nordic Ski Festival is being held at the Fort Kent Outdoor Center.
Maine and New Hampshire ski teams will be skiing on the trails at the Fort Kent Outdoor Center December 26th through December 30th. Spectators are encouraged to visit!
There will be a Bumpa Invitational Relay Event December 28th at 11 am. ALL skiers are invited to participate! Teams may be formed with extra skiers to make a 3 person team.
Contact [email protected] for more information.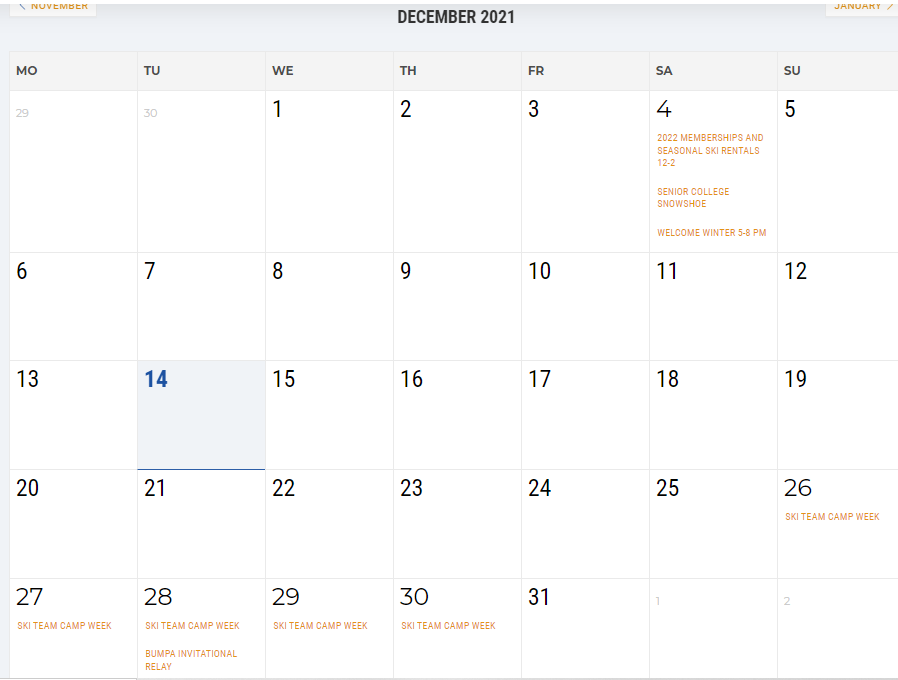 The Fort Kent Outdoor Center is a community non-profit organization promoting year-round, outdoor recreational trail activities in the beautiful St. John Valley. Located close to downtown Fort Kent and Lonesome Pine Trails alpine ski area, you are minutes away from scenic vistas, friendly people, and good, clean, healthy FUN!
FACILITY RENTALS The 10th Mountain Lodge located at the Fort Kent Outdoor Center is now available to rent year-round for any of your school, non-profit, business, organization or individual event. There are two large rooms available for meetings, retreats, or parties, both exhibiting an outstanding view of a world-class recreational facility encompassed in a secluded, picturesque natural setting.
One meeting room has a cozy fireplace perfect for a winter gathering and seats approximately 30, while the conference room seats approximately 50 and is equipped with a digital projector and screen for presentations. WiFi is accessible throughout the entire facility, and a well-stocked kitchen is also available. Most local caterers are familiar with the amenities of our lodge if you wish to hire out the food services for your event.
Lodge rentals also include half price trail passes for rental participants, with showers and a sauna available as well. What a relaxing, healthy way to end a meeting or seminar!
If you have any questions, or would like to rent, our Facility Rental Coordinator, Hannah Streinz, can help you out. You may reach her at [email protected].
All Day