Events
Aroostook River Fun
add bookmark
Aroostook River Fun Run
5/20/23
8 Mile Flat Water Canoe and Kayak and Road Race
Each spring, the Rotary Clubs of Washburn and Presque Isle team up to celebrate the tremendous resource that connects these two communities -- the Aroostook River.
The 8-mile flatwater paddle is open to all abilities and features great prizes from local businesses. Those who would rather stay ashore can participate in a wildlife-themed bicycle poker run on the rail trail that runs adjacent to the river.
Join Presque Isle, Washburn, and Caribou Rotary Clubs for the 2023 Aroostook River Fun Run! Paddle your way from Washburn, complete the bike circuit, or walk/run a 5K - all ending up at Fish and Game Club in Presque Isle for refreshments and awards! More details coming soon - Save the Date and check back soon for more information about the routes and how to register!
Registration includes T-shirt and refreshments/lunch. Cost is $20 per person, ages 13 and up or $10 for ages 5-12. Participants under 5 are free (no T-shirt provided). Proceeds to benefit Aroostook House of Comfort and Aroostook Veterans Alliance
Registration is now open: Register Right Now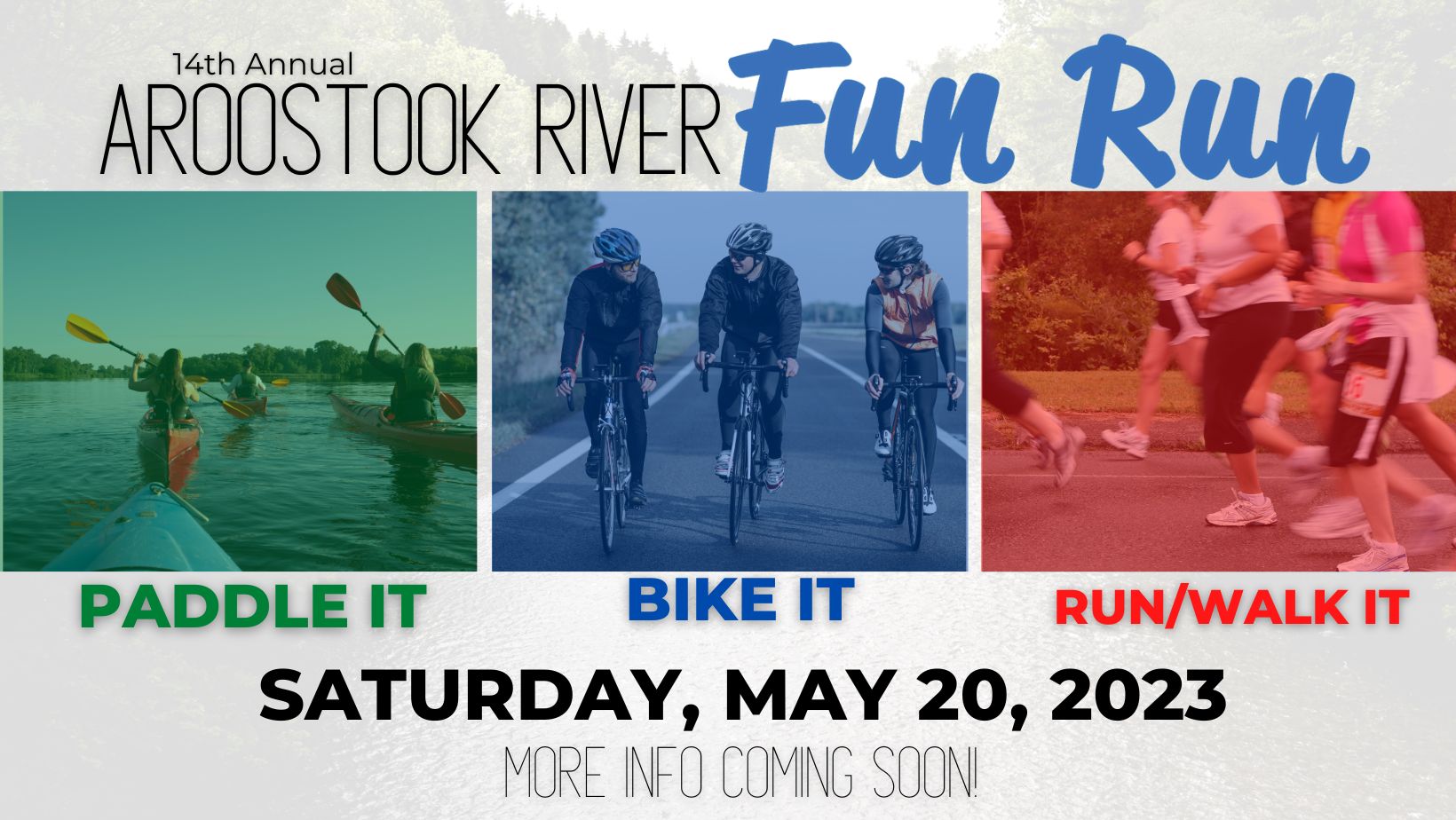 8:00 AM - 3:00 PM