Key Announcements, Restrictions and Travel Alerts
Governor Mills Issues Executive Order Mandating Quarantine Restrictions on Travelers Arriving in Maine to Protect Public Health and Safety
On Friday, April 3, 2020, Governor Janet Mills issued an
Executive Order
mandating that travelers arriving in Maine, regardless of their state of residency, self-quarantine for 14 days to mitigate the spread of COVID-19.
Key points of the order:
National Travel Related Announcements
COVID-19 Related Closures & Restrictions in Maine
Travel FAQs
How to Protect Your Health
Stay Inspired. Be Original.
As we all practice physical distancing, here are a few tips and ideas for staying active, healthy and inspired by the Pine Tree State.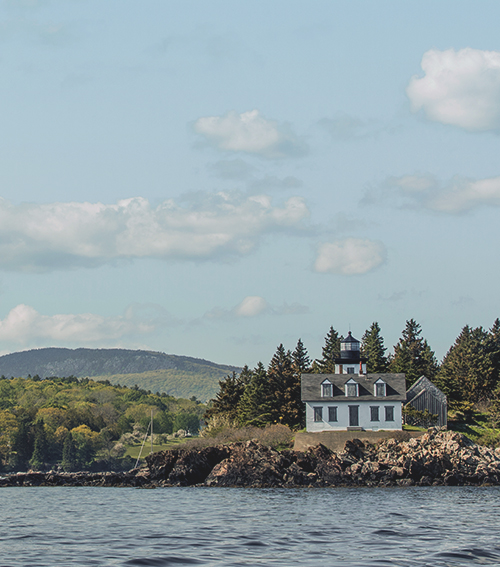 Show your support for Maine's makers, artisans and craftsmen by shopping online for unique Maine-made goods.
Take a musical journey around the state with the Maine Academy of Modern Music.
Crack open a book by a Maine author.
Make some popcorn and watch a movie that was filmed in Maine.
Restaurants, coffee shops, music venues and so many more local businesses need you now more than ever. And Pay It Forward Maine helps us all find a way to safely pitch in and support them during this unprecedented time.
Maine children's book author Chris Van Dusen will be reading some of his stories on his Facebook page. Gather round and listen up.
Share some of your favorite Maine scenes on Instagram with #MaineThing and follow @visitmaine.
Maine Maritime Museum is the first museum in Maine to join Google Arts & Culture. Visit our online exhibit Maine and the Sea for an incredible, close-up look at some of the works in our collection.
Visit a national park with the virtual tour of Acadia on Google Earth
The Coastal Maine Botanical Gardens is closed through April 30 and as of now, they are moving forward with that.
Check the Northern Solstice Alpaca Farm YouTube channel for a chance to have a virtual tour of a Maine alpaca farm.
Take on some of Maine's most famous, and picturesque, hikes without ever leaving home. Thanks to these guided video adventures from Aislinn Sarnacki.
The Maine Brew Bus is hosting live daily virtual brewery tours from their Instagram account at 3:00 PM, 4:00 PM, and 5:00 PM.
Play, learn and let the kiddos' imaginations loose with "At Home Together," a virtual educational program from The Children's Museum & Theatre of Maine. Tune in to their Facebook livestream every day to see what's new.
Get to know some furry and feathered friends on an audio tour of the The Maine Wildlife Park.
Find your favorite piece in a virtual tour of the Center for Maine Contemporary Art.
Peruse more than 350 historical online exhibits of The Maine Memory Network from the Maine Historical Society.
Ever dream of hiking the Appalachian Trail? There is a new app for iOS that allows anyone to virtually hike the Appalachian Trail. Walk the Distance is designed to use your iPhone's pedometer feature to track the number of steps you take and chart that activity in terms of the AT. How about starting with the Maine portion of the trail!
Every day at 10 a.m., Maine Center for Wildlife Ambassadors hold a Facebook Live Morning Meeting to highlight adorable and fascinating animals. Have a meet and greet with all kinds of critters including Henry the porcupine and Perry the peregrine falcon. Videos are posted to the website and YouTube channel shortly after the Facebook Live ends.
Love lighthouses? Visit a Maine lighthouse virtually. A new lighthouse featured about every two weeks.
"Moments in Nature" video of Katahdin Woods and Waters by Scot Miller
Watch this short video to bask in the tranquility of the national monument's views of mountains, ponds, and rivers. This video, which was played on CBS Sunday Morning, comes courtesy of Scot Miller.
Old Town Presents: Monumental by Pamola Creative and Cait Bourgault
Weeks after the Katahdin Woods & Waters National Monument designation, a crew of adventure photographers set out to explore its beauty. Check out the video to see one wild trip featuring a 22-mile paddle down the East Branch of the Penobscot River, a 21-mile bike ride along the Katahdin Loop Road, and a 21-mile hike up the International Appalachian Trail.
Portland Ovations has created Arts Integration at Home, a library of activities to use for at-home learning. Download ways to get your kid moving, imagining, and learning like narrative pantomime, theater & vocabulary, and people-to-people.
The Maine Island Trail Association does a virtual Lunch & Learn series each Friday featuring MITA experts. It's a great chance to learn about the protection and enjoyment of the wild islands of coastal Maine.
The Maine State Archives is using virtual reality to give the public the chance to visit and learn about some of Maine's most notable places.
Take an audio journey along Maine's coast with Salts & Waters, a podcast covering Maine's maritime heritage.