Key Announcements, Restrictions and Travel Alerts
National Travel Related Announcements
COVID-19 Related Closures & Restrictions in Maine
Travel FAQs
How to Protect Your Health
Stay Inspired. Be Original.
As we all practice physical distancing, here are a few tips and ideas for staying active, healthy and inspired by the Pine Tree State.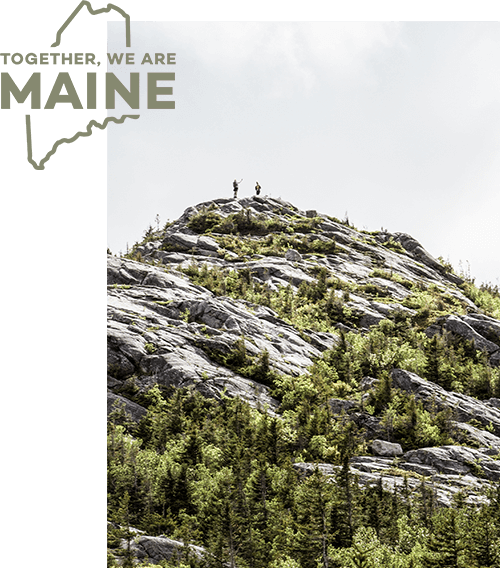 Show your support for Maine's makers, artisans and craftsmen by shopping online for unique Maine-made goods.
Take a musical journey around the state with the Maine Academy of Modern Music.
Crack open a book by a Maine author.
Make some popcorn and watch a movie that was filmed in Maine.
Support your local restaurants with take-out or curb-side pick-up.
Maine children's book author Chris Van Dusen will be reading some of his stories on his Facebook page. Gather round and listen up.
Share some of your favorite Maine scenes on Instagram with #MaineThing and follow @visitmaine.
Maine Maritime Museum is the first museum in Maine to join Google Arts & Culture. Visit our online exhibit Maine and the Sea for an incredible, close-up look at some of the works in our collection.
Visit a national park with the virtual tour of Acadia on Google Earth
The Coastal Maine Botanical Gardens' open date is April 15 and as of now, they are moving forward with that.
Check the Northern Solstice Alpaca Farm YouTube channel for a chance to have a virtual tour of a Maine alpaca farm.
Hidden Roots Maple Farm in Limerick, Maine - offering free virtual tours of the sugar house.
Camp Beech Cliff – a daily Facebook Morning Circle video
Take on some of Maine's most famous, and picturesque, hikes without ever leaving home. Thanks to these guided video adventures from Aislinn Sarnacki.