Maine
Unless you've been living under a rock – or a fieldstone – you've probably heard of the farm-to-table movement. The concept is simple. Source the freshest local ingredients for your meal preparation and get them to the table and ready to enjoy as expediently as possible.
In Maine, farm-to-table is not exactly an earth-shatteringly new thing. We've been combining hard work and the earth's bounty to make our dinner tables the centerpiece of life for centuries. But more recently, in Maine's nationally celebrated food scene, the combination of authenticity and creativity has found a new home. Or should we say homestead? It's a social and culinary experience we call – because it's the shortest throw of the fieldstone – Farm Dinners.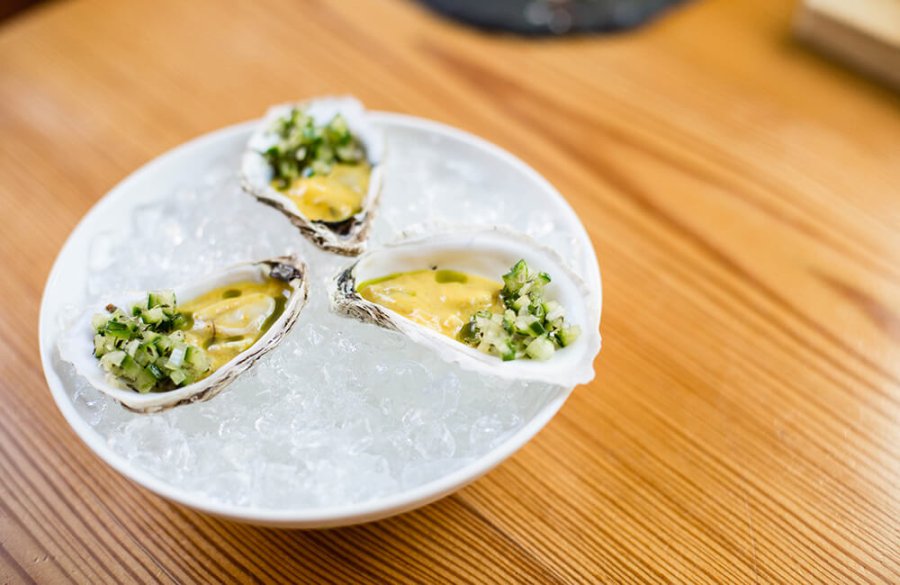 As it turns out, the most expedient way to get the farm to the table is to have the table right there at the farm. So that's what they're doing. And folks are flocking to these one-of-a-kind, on-the-farm dining experiences.
While great-grandma's Yankee Pot Roast will always be a winner, today's version of the farm dinner offers just a pinch more culinary art without getting all full of itself. In thoughtfully repurposed and lovingly remodeled barns and other venues, inspired diners are sitting down to exceptional meals prepared by some of Maine's top chefs, with ingredients you can see growing on your way in.
Not far afield from the food buzz of downtown Portland – just fifteen minutes with reasonable driving – is a special establishment that takes farm dinners to a whole new place. It's The Well at Jordan's Farm, a warm season restaurant surrounded by a 122-acre working farm in the seaside town of Cape Elizabeth. At The Well, they don't just put the earthly delights of the field on your table. They put your table right in the field. Now before you ask, the tables are situated in a series of lovely gazebos, just a short "order up" call from the kitchen and its dining counter.
Most of the restaurant's food comes directly from Jordan's Farm. The menu changes daily, depending on what's fresh that day. To determine that all you have to do is look around – in 360- degree panoramic glory. The man at the center of it all is Chef Jason Williams. Everything you'll see at The Well began with his vision. The story goes like this. Back when he was working at the legendary Back Bay Grill in Portland, Williams went on a produce run to Jordan's Farm. The idea of opening a restaurant right in the middle of all that bountiful beauty came as naturally as the photosynthesis that was happening all around him.
"The idea was to utilize the beauty of the land and the freshness of the product," Jason recalled. "To give our guests a real sense of the farm experience. To give them a uniquely personal experience and the kind of memories that will always be theirs to keep."
Part of that personal memory card is the experience of the season itself. Even with a short growing season some things still have to take their own sweet time. The plant kingdom for example. "We try to take advantage of the short growing season in Maine," Williams explained. "And by being there right in the farm setting, it slows everything down. Because you can see it happening. We have some guests who come once a month so they can see the changes like the farmers do."
Yes, guests come for all those superb reasons. But the main natural wonder of The Well is Chef Jason's lavishly praised and highly prized cuisine. His stated goal is "to create the food that inspires him, for the community that inspires him, in a setting that would inspire all." With words like "amazing, wonderful, the freshest, the cleanest, and an all caps FANTASTIC" in his reviews, consider that goal attained. But there's a second goal, one that requires some customer participation and imagination.
"We want our customers to have a hand in creating their own special ambience," Jason offered. "We want the experience to be uniquely their own."
Have a favorite wine or other beverage that may be hard to find at some places? Perfect. Bring it. But it doesn't end at BYOB. There's also BYOM. As in bring your own music. Each gazebo is equipped with booster speakers. All you need is your device and playlist. Yes, it's a beautiful thing. But not nearly as pretty – or fragrant – as your other personal option. That would be PYOF.
Picking your own flowers for your table, for taking home or both is practically mandatory. If you can resist the equivalent of a football field of brilliantly blooming beauty at your feet, then all those flower people at Woodstock celebrated in vain. But, of course, few can. And all the farm asks is that you leave whatever donation you wish in the designated bucket. The Jordan family donates all proceeds to the Food Cupboard of South Portland.
It's all part of what makes an evening at The Wells a dining experience unlike any other. As Jason put it: "We want our guests to enjoy this amazing land. The people you're with, the food we've prepared, the wine you've brought. There've been so many great evenings. We've had rainbows. Thunderstorms. Phenomenal sunsets. That's what's real. That's what's authentic."
And that's a farm dinner as only Maine can serve up.
The Well at Jordan's Farm is open from early June into September – or as long as the photosynthesis sticks around.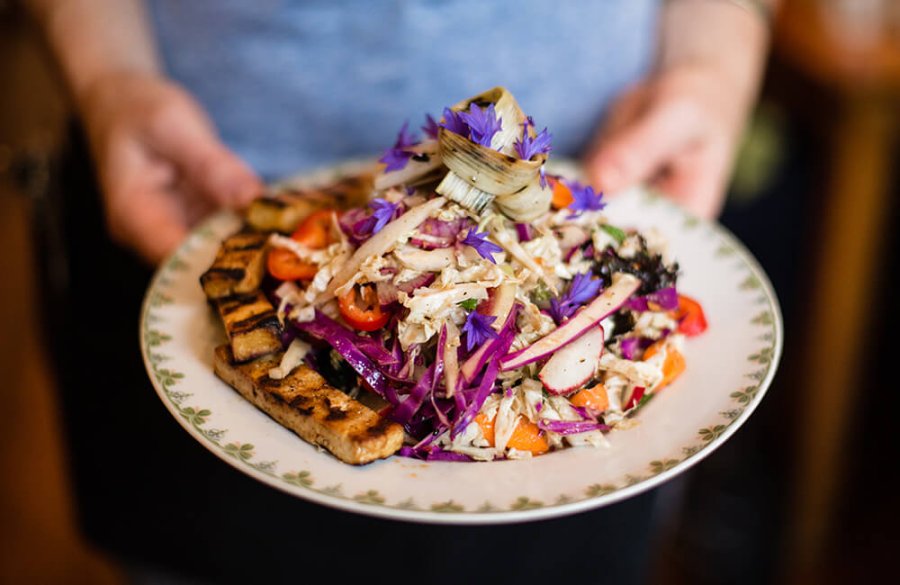 Must Reads
;