Organization
Schooner Isaac H Evans
add bookmark
Schooner Isaac H. Evans
The oldest surviving oyster fishing schooner built in 1886. Hailing out of Boothbay Harbor, Maine, the Isaac H. Evans is available for public day sails and private charters. She offers her guests a glimpse into history and the beauty of coastal Maine.
The Isaac H. Evans was built in 1886 in Mauricetown New Jersey, designed to dredge for oysters in the Delaware Bay. She served the oyster farming trade until 1971, weathering both the Hurricane of 1938 and World War 2. In 1971 she was brought to Bath Maine where she underwent a 2 year restoration to fit her out for the passenger trade. She was given enough cabins to sleep 22 guests and her sailing rig back. She served the windjammer trade in Maine until 2018 hailing out of Rockland Maine.
Today the Evans is sailing out of Boothbay Harbor where she offers the chance for passangers to come on board and enjoy the spirit of tradition. Still rigged as she was in 1886, she is a true testament to the working waterfront of America during the Guilded Age. Her passangers are encouraged to help raise the sails and get involved with sailing, as she is operated by human power only.
The Evans is available for public sails and private charters from Memorial Day weekend through Columbus Day out of Boothbay Harbor, Maine!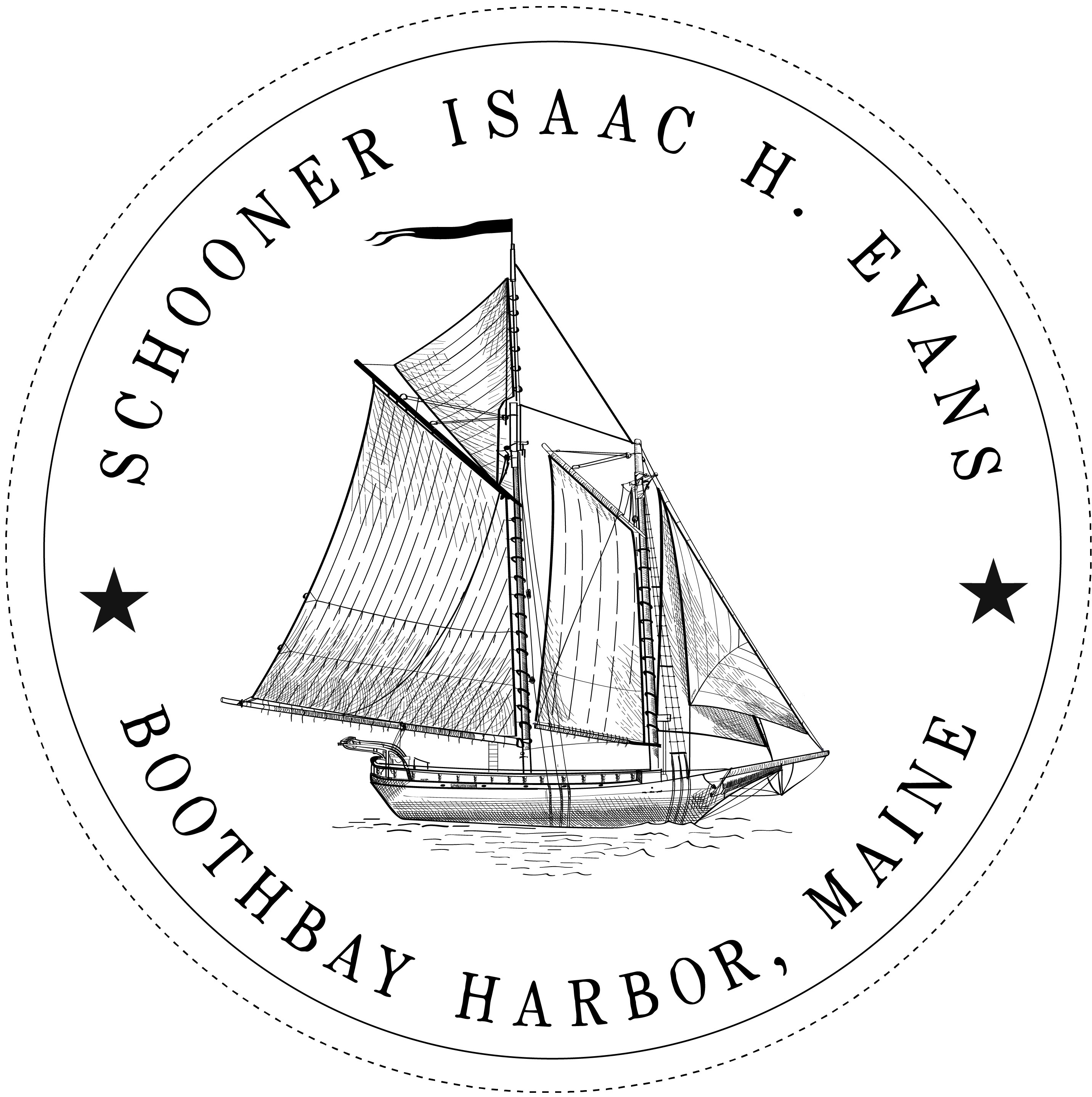 Address 120 Commercial Street
Boothbay Harbor, Maine 04538
Phone 401-527-2193
Website www.schoonerisaachevans.com
Payments Accepted Credit, Debit, Cash, and Checks
Hours Memorial Day Weekend- Columbus Day Weekend (visit our website for our schedule)