add bookmark
Portland Chamber Music Festival presents: "Whiskey Chamber Valentine"
2/14/20
Warm up your Valentine's Day with the "adventurous and immediately engaging" genre-defying string quartet Invoke.
The perfect way to spend Valentine's Day in Portland! The set list from these multi-talented multi-instrumentalists incorporates Americana, folk, and an exploration of what Beethoven might have written if he had a mandolin, banjo, and the human voice at his disposal. Add signature cocktail and hors d'oeuvre pairings from Maine Craft Distilling, and you've got all the ingredients for an electrifying musical adventure you won't want to miss!
Invoke | Revel
Niko Schroeder | The Ballad of Young King Gambrinus
Beethoven (arr. Invoke) | Project 131
Concert starts at 6 PM.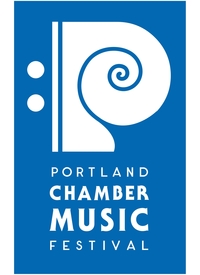 Price $60 bar seats, $75 table seating, $90 front row (includes reserved seating and acknowledgement at the event). All tickets include food and drink pairings.
Address 123 Washington Ave
Portland, Maine 04101
Website www.pcmf.org
Email office@pcmf.org
Phone 800-320-0257