add bookmark
Mapleton Daze & Fireworks
6/25/21 - 6/27/21
Celebrate summer in Mapleton, Maine! Vendors, Artisans, Lawn Games, Parade, Fireworks, and more!
Please join the Mapleton Daze Committee as we host an Open Mic Night / DJ starting at 6:30 pm. Bring your chairs and come and listen to some great local artists and some great music -- couples are free to "cut a rug" and dance during this event. We will also have a few food trucks available for some great snacks! Moon Dance Studio will perform a live concert before the fireworks!
The Fireworks show will start at dusk and is always one of the best shows in the County!!
Because Covid is still with us - please practice social distancing and wearing masks.
Tell your family and friends - you don't want to miss this event!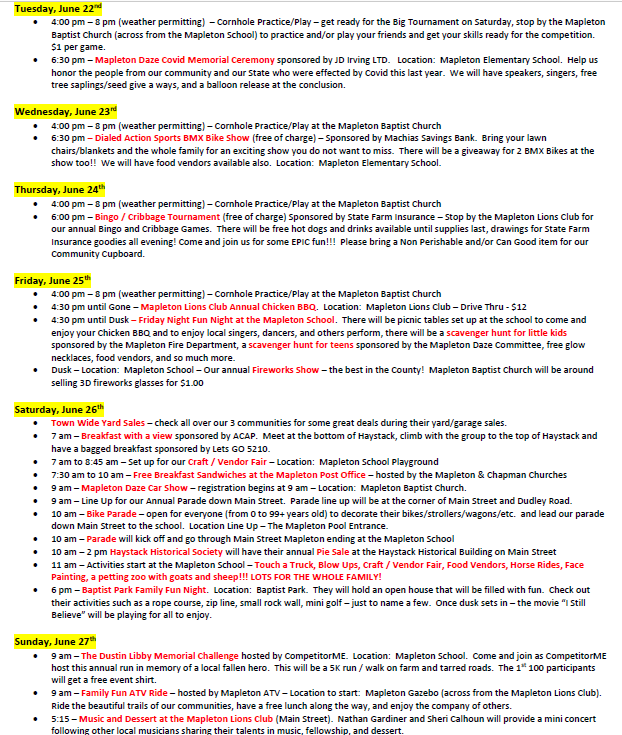 All Day Friday Through Sunday