add bookmark
Youth Cross Country Ski Lessons
JALBERT YOUTH SKI PROGRAM AT THE FORT KENT OUTDOOR CENTER There will be 4 groups to support different age and skill levels: First Timers, Beginners/Second Year Participants), Advanced, and Skate.
Rentals: Will be given out for free for the duration of the program, as needed. Rentals must be returned March 20.
Rentals must be picked up AHEAD OF TIME.
A snack will provided on the final day of the program!
No Drop Offs! Parents/guardians must stay on site for the duration of the lesson.
WINTER PROGRAM The Jalbert Youth Ski Program is a great opportunity for children ages 4-14 to get outside and learn to cross-country ski! This exciting winter program hosted at the Fort Kent Outdoor Center (FKOC) offers trail passes, ski rentals, and instruction at no cost. Sessions are typically held on Saturday afternoons twice a month (December-February). Dates and details are posted once the trails at the FKOC are skiable. Whether your child ends up coming to just one session, or gets hooked and doesn't miss a single one, each week's session has a different focus—be it balance and glide, or uphill and downhill skills.
A team of over 15 FKOC volunteers help coordinate ski rentals and provide instruction to the participants according to their ability level and preferred technique. While most participants are equipped with classic skis (fish-scales on the base), some participants take advantage of the opportunity to try skate skiing (no fish scales). After an hour of instruction, relays, and games on the snow (limbo is an all-time favorite!), participants return their ski rentals and enjoy refreshments in the Lodge provided by parent donations.
We are always looking for volunteers (ages 15+) to help out both indoors—registration, rental shop & kitchen—and outdoors for instruction on the snow. If you are interested in helping out, please send us a message and look out for more information about our Jalbert Volunteer Training held in mid-November.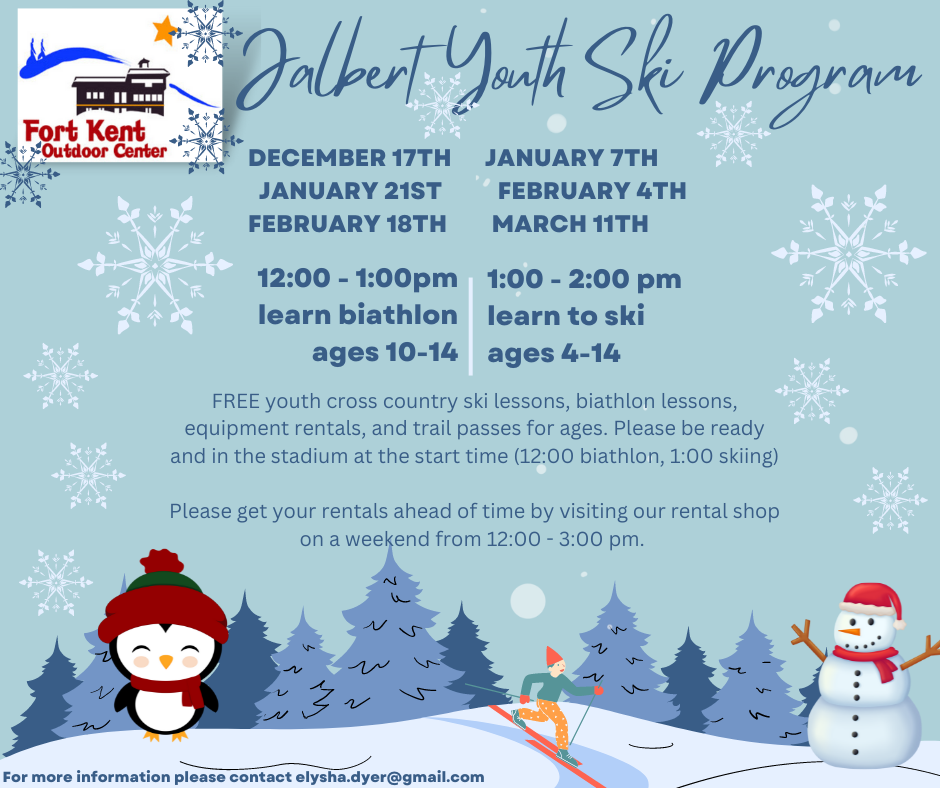 Restrictions and Terms of Use
After January 1, 2023. Terms and conditions apply. Waver must be signed. 4-14 years old.