add bookmark
Sea Kayaking Full Day Trip - Maine Kayak
Sea Kayaking Full Day Trips - Maine Kayak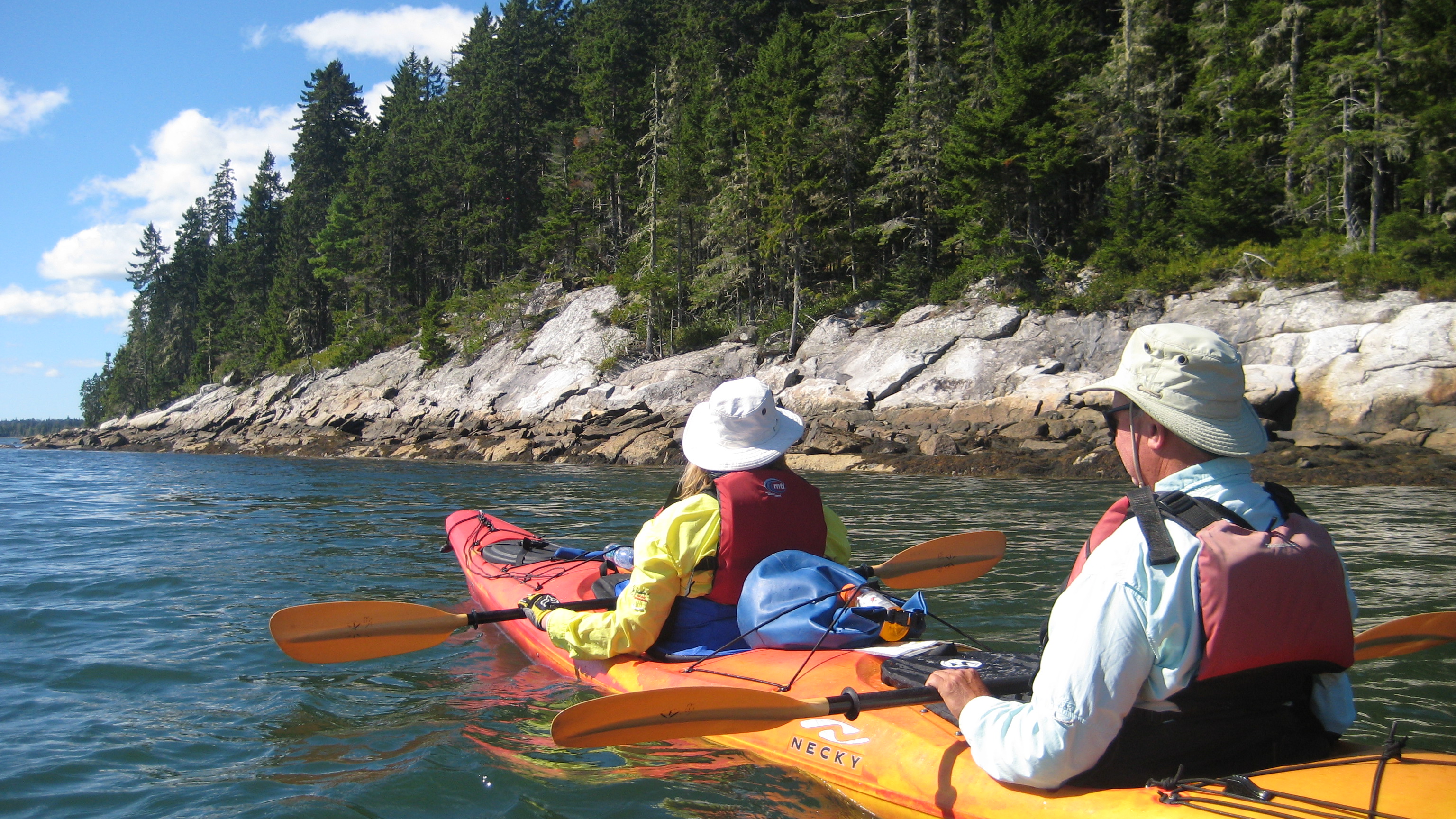 Sheltered bays, secluded coves, rocky islands, beaches, shipwrecks and a real Maine lobster lunch!
Enjoy island hopping in Muscongus Bay on your way to a real Maine lobster lunch and experience shipwrecks, an abundence of wildlife, and harbor bells chiming in the distance on our Full Day Sea Kayaking Tour.
The Muscongus Bay Full Day Sea Kayaking Trip begins with basic kayak maneuvers, paddling and stroke technique and boat balance. This trip is designed to offer the proper paddling skills needed to enjoy a day on the water. We will paddle in the morning and take a break for a real Maine lobster lunch. The remainder of the afternoon will be spent discovering secluded coves and sheltered bays, paddling around wild rock islands, and exploring wildlife-abundant estuaries.
Full Day Kayak Trip – Meeting Time: 9:00 AM Trip Length: 7 hours (6.5 hours on the water) Price: $129 Per Person (Group discount 1 free per 8 people) Schedule: Daily – Offered 7 Days a Week (May – October) Requirements: Minimum of 3 or more people to start a trip or you can join an existing scheduled group. Provided: Kayak and equipment, Registered Maine Guide, Lobster Lunch Minimum Age: 16 Years Old Skill Level: No Experience Required
Call Foll Free: 1-866-Maine-Kayak (1-866-624-6352) Maine Kayak Home Page
Restrictions and Terms of Use
To guarantee your space on your desired trip and trip dates, make reservations as early as possible. Reservation space is allotted on a "first-come, first-served basis - and weekend space is especially limited. We require 3 people for the full day trips or you can join an existing group.