add bookmark
Dog Sledding Adventure in Northern Maine
Dogsledding: MUSHING 101 in Maine's Aroostook County! Four people can experience the adventure for a total price of $200.
Groups of up to 4 people can book a dogsledding adventure beginning in January 2023 for just $200. Your adventure begins around 10am with a lesson about Dogsledding. You will help harness the dogs and bring them to the line. After a brief ride on the dogsled with Marion driving, you will have a chance to drive! Children are often able to drive as well, sometimes standing in front of Marion on the runners and many are even able to do it alone before the afternoon is over (depending on the child's weight, experience and trail conditions).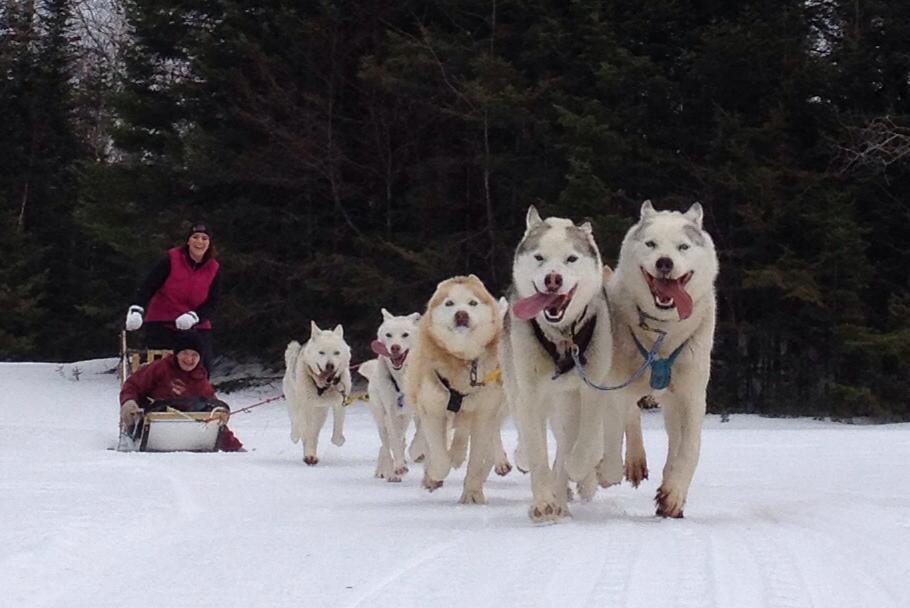 Our dogs are exposed to children and adults from the time they are just days old. We work very hard to provide a safe environment for people of all ages to learn about our dogs as well as ride and even drive the dogsled.
Learn more on about the adventure on our website or our Facebook page.
ABOUT LUGDON LODGE:
Lugdon Lodge is a family owned and operated four season lodge located in the town of Eagle Lake, Maine offering guided hunting, children's adventure camps and cabin rentals. Come experience Maine, the way life should be! Onsite sporting camp accomodations are available.
Restrictions and Terms of Use
Restrictions apply. Reservation must be made in advance to ensure availability.